NH3 Event 2021
Visit the biggest ammonia event in Europe and meet the experts directly on the floor of our Perfect Rotterdam Location
ROTTERDAM
THE NETHERLANDS
June 3 & 4 2021
Famous and knowledgeable speakers will address innovation and the future of working with ammonia.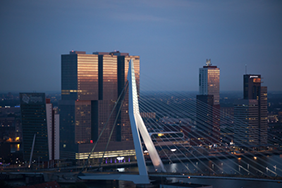 4th European Power to Ammonia® Conference
4th European Conference on Sustainable Ammonia Solutions aims to gather thought societies, industries and academics, including well-known experts, developers and scientists to present the latest research results, present achievements, application fields and business prospects in energy solutions. This conference welcomes all researchers, industrialists, scientists as well as student and corporate delegates to participate and to have a great experience.
FUSION OF INSPIRATION AND INNOVATION
Save the date
Despite the COVID-19 virus we strive to organize a physical NH3 Event in 2021.

We hope to see you again in Rotterdam June 3 & 4. Stay tuned on this website for the latest updates.

Knowledge sharing & networking
Networking is very important nowadays. Currently we are developing the NH3 Event in a way which allows for both knowledge sharing AND networking being equally important for the NH3 Event.