ROTTERDAM
THE NETHERLANDS
MAY 17 & 18
Famous and knowledgeable speakers will address innovation and the future of working with ammonia.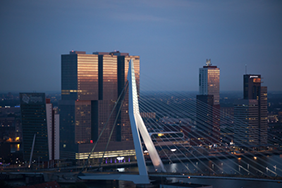 2nd European Power to Ammonia® Conference
2nd European Conference on Sustainable Ammonia Solutions aims to gather thought societies, industries and academics, including well-known experts, developers and scientists to present the latest research results, present achievements, application fields and business prospects in energy solutions. This conference welcomes all researchers, industrialists, scientists as well as student and corporate delegates to participate and to have a great experience.
FUSION OF INSPIRATION AND INNOVATION
YOU CAN BE PART OF THIS
Signup is easy. Be part of the innovation and join us for a 2 day conference presenting state of the art solutions and innovations on the subject of the Sustainable Ammonia Innovation.

Registration fee: €545 (incl VAT) for 2 days or €349 (incl VAT) for 1 day.